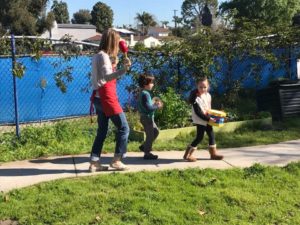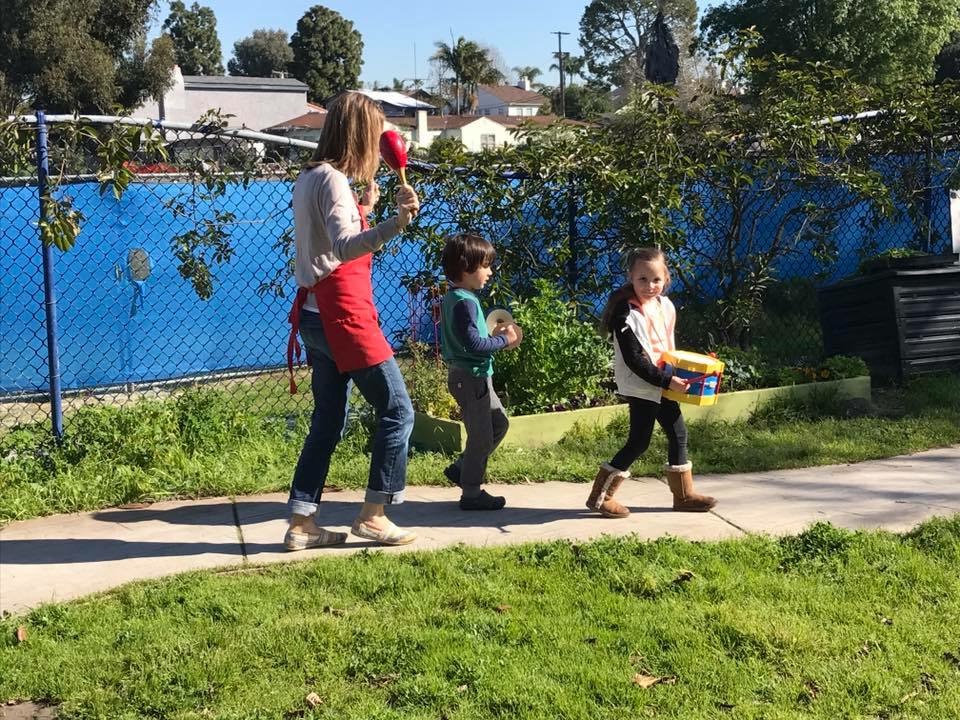 Rachel McBride serves as the Lagoon Playgroup's Director and Pre-School Teacher. With over 20 years of experience in Early Childhood Education, Rachel provides not only highly engaging play-based curriculum for her students, but also invaluable educator insight for parents.
The first thing many people notice about Rachel is her wide smile and caring nature. Rachel believes that a supportive community is a vital part of the journey through childhood for children and parents alike. She creates an atmosphere of encouragement and enjoyment that permeates the school.
Her intrinsic can-do attitude instills a sense of confidence and optimism in her students that quickly ignites a love for learning. Rachel is committed to the belief that children learn best through hands-on experiences that relate to their understanding of the world (one that can often be quite different than an adult's understanding of the world). When preschoolers can take charge of constructing their own knowledge, their understanding of the subject matter is deeper and their ability to make connections among subjects is greater. Learning becomes a way of life as opposed to something that is just done at school.
That's why the school is set up as a sensory-rich environment that encourages exploration, discovery, creativity and play. It is through this play that children explore themes and test stages of physical, cognitive, social and emotional development. Children are encouraged to foster their individuality, expand their creativity and grow their ability to become independent problem solvers.
Rachel actively models positive ideals for relationship building, community engagement and educational enrichment. She encourages students to ask questions that further their exploration of a subject. She shows them how to be an active listener. They experience and discuss actions and reactions that build trusting, cooperative relationships among their peers and adults. They work side-by-side to learn responsibility and a positive work ethic. She empowers them to share opinions and emotions so that they can learn to understand their own feelings and how their actions may impact others. She imparts fairness, sensitivity and empathy, providing students tools to navigate conflict resolution on their own. They celebrate the excitement of new experiences and realizations. They get silly and bask in the pure joy of childhood.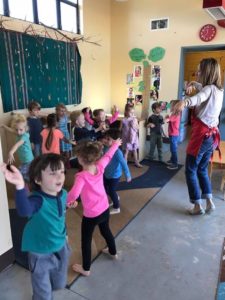 Rachel shows parents how to model these same behaviors at home and provides real-life insight on
handling the daily struggle of raising well-adjusted children in a modern world. She also works with parents to form a strong, supportive community because, as a mother to three elementary-aged children herself, she understands the value of a supportive, like-minded network of parents.
Rachel has a Bachelor's degree in Child Development and Family Resources from West Virginia University and a Master's degree in Education from Pepperdine University. She also recently completed coursework for her Early Childhood Education Director's Credential at UCLA. Prior to the Lagoon Playgroup, Rachel served as an in-classroom Teacher at both the pre-school and elementary school level in addition to being the Director of several early childhood learning centers throughout Maryland, New Jersey and California. Most recently Rachel created and facilitated a popular toddler and parent participation class in Long Beach, focused on both enhancing toddler education and building community among parents.