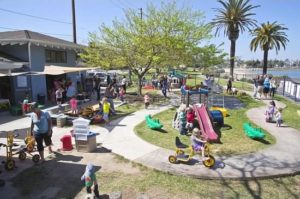 The Lagoon Playgroup is a Parent Participation Preschool that emphasizes being a cooperative for the enrichment of developmental and social needs of our young children.
Our goal is to support the upward movement of the child as an independent learner. We believe that problem-solving skills are more important than mere content mastery. Our main goal is for the children to become problem solvers. And we believe the best way for children to accomplish this is through play.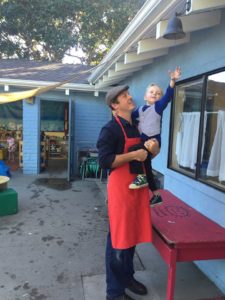 Our children's play is supported by a play-based curriculum and a daily routine/schedule. Our activities provide developmentally appropriate learning experiences that are not only age appropriate, but also individually appropriate. We offer varied school experiences such as large and small motor development, creative art, music, dramatic play, science, cooking/nutrition and field trips into the community. The children also learn by observing what happens when they interact with various materials, their fellow classmates, and with the caring staff (the parents) and the Teacher/Director.
Because parents participate/work on a rotating basis at school, children learn to accept and trust other adults. We seek to ensure that the first school experience is positive and rewarding not only for the child, but for the parents as well.